Skip to Content
About Green Mountain Dental Group
Our commitment is to provide you the highest standard of personalized dental care in one convenient location. Our team approach assures your involvement in every dental decision, from determining your needs, to establishing a dental care plan. Our practice is built upon lasting relationships with our patients, based upon mutual trust and open communication.
With this philosophy in mind, we utilize state-of-the-art equipment coupled with a full range of dental services. We are dedicated to providing you with the highest quality care.
We are also committed to improving the quality of life for everyone in our community. Green Mountain Dental Group has been a corporate sponsor for the Jefferson Foundation Second Wind fund since 2002. We have also participated in Delta Dental's Smile-a-bration which is a one-day program of free dental care for uninsured children. We are also an active sponsor in many local schools and sports activities.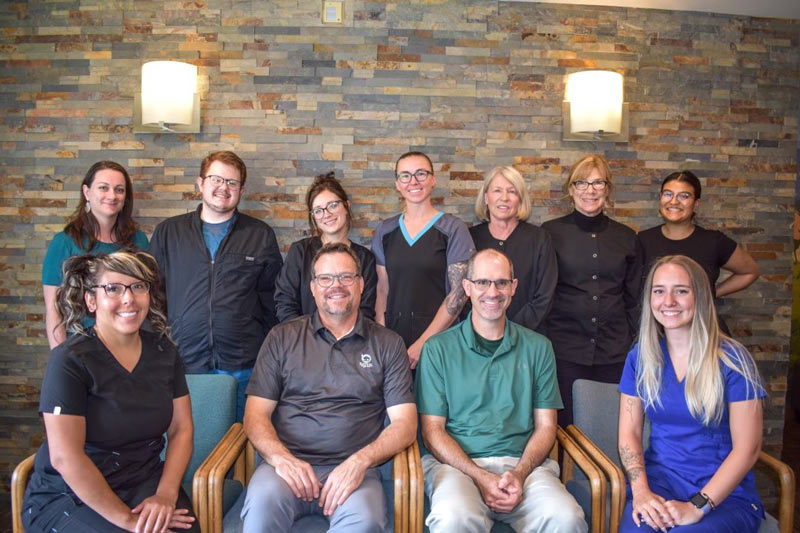 We Treat Our Patients With Special Care
Comfort
To make your dental visit comfortable, we offer nitrous oxide, stereo headphones, and overhead TVs. As you lie back and relax, your dental appointment will fly by. We offer caring dentistry for adults and children.
Smile
We can help you achieve the smile you've always wanted. We know that your smile affects all areas of your life from your self-confidence and greatly affects your appearance.
With today's high profile makeovers, we offer life changing smile enhancements. Today's advancement in dental technology allows us to provide you with the widest possible variety of cosmetic options including veneers, porcelain crowns, invisible orthodontics (Invisalign) and teeth whitening. Please contact us for a FREE consultation.
Bringing Smiles to Your Family