Skip to Content
Simple Root Canals in Lakewood, CO
For years, Green Mountain Dental Group has provided patients with easy and effective root canals in Lakewood, CO. Our team has much experience caring for every patient and putting their minds at ease. Whether you need a minor or significant procedure performed on your teeth, we'll handle it with the utmost sensitivity, professionalism, and skill level. We've spent our entire careers delivering the best results for our patients possible. If you're seeking a simple procedure that allows you to get back to normal quickly, we'll be here to take care of you. We're the dental practice our community trusts the most.
Why Do I Need This Procedure?
Though we always hope our patients visit us enough to maintain the health of their teeth and prevent decay, this isn't always the case. Sometimes, damage to teeth becomes so bad that it leads to further deterioration, which can severely harm the nerve. When this happens, this procedure might be necessary.
Factors leading to a necessary procedure include but are not limited to:
Cavities
Dental abscesses
Gum diseases
Dental infections
Injury to the tooth
The Benefits of This Procedure
Many patients feel worried and uneasy when thinking of this procedure, but there's no need to fret. Countless people have this procedure performed every year, improving the health of their teeth. Our sensitive and caring team will place you under safe and effective anesthesia, ensuring your comfort. The procedure usually takes a couple of hours, helping you get back to your life as soon as possible. After you heal, your teeth will feel revitalized and restored to their former glory. Receiving this procedure will do the following:
Relieve the terrible pain caused by infection and decay.
Prevent bacteria and disease from spreading to other teeth.
Restore your ability to chew, bite, and consume properly.
Protects your other teeth from strain and stress.
Removes the need to pull or replace your tooth.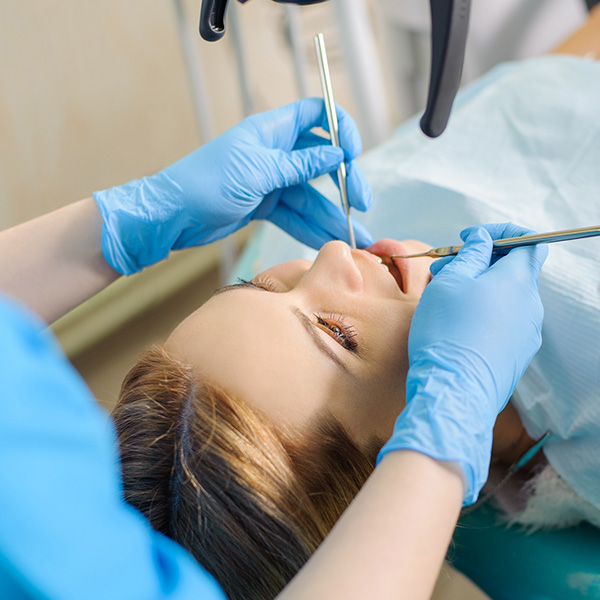 How Is This Procedure Performed?
Our licensed and certified dental professionals perform this procedure by creating a tiny entrance in the crown of your tooth. From there, we clean your tooth's pulp chamber and canal, relieving it of damaging build-up.
Our team medicates the tooth to alleviate residual pain and seals the entrance once the procedure is over.
The Most Trusted Dental Professionals
We completely understand a patient's hesitation about having a procedure performed on their teeth, even when necessary. That's why we're here to make the process go as easy as possible. From your first check-up to the moment your procedure ends, our team will stand with you and care for you every step of the way. We pride ourselves on being advocates for the oral health of our patients. With state-of-the-art technology and warm, kind-hearted professionals at your service, you'll feel confident and comfortable knowing that your procedure is safe, simple, and efficient.
Bringing Smiles to Your Family