Skip to Content
Durable Dental Crowns in Lakewood, CO
Green Mountain Dental Group provides patients with a quality selection of dental crowns in Lakewood, CO. Whether you need to cover a cracked tooth or discoloration, our team is here to help you with your needs. We offer informed dental guidance learned from years of study and experience repairing and maintaining our patient's teeth. Our trusted dental professionals will walk you through all your options, weighing each variable until we reach the right choices for you. We make the process simple and comfortable for our patients. From cosmetic to health purposes, our team is here to make you feel better.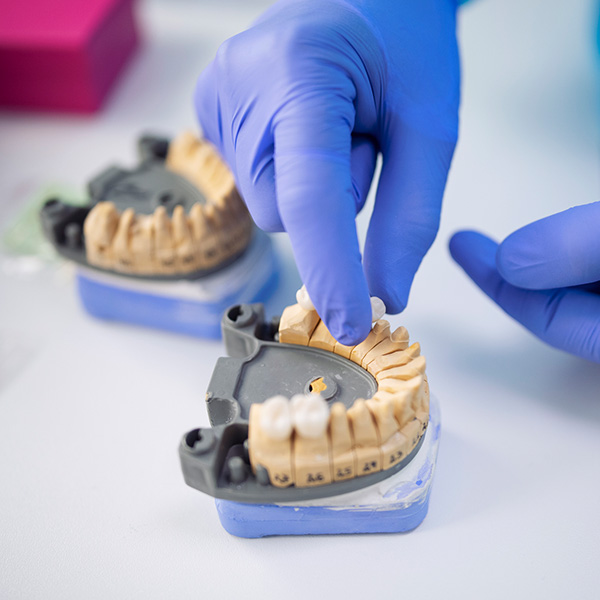 Reasons You May Need a Crown
There are many reasons why your tooth may require a crown. Some reasons are minor, while others are more severe. Dentists recommend them for cosmetic and health purposes alike. Regardless of your issue, discussing the possibility of implementing crowns with your dentist is worthy of consideration. Patients may receive crowns for the following reasons and more:
To protect weakening teeth from further decay.
For restoring worn-out or broken teeth to their original condition.
For cosmetic purposes, such as hiding damaged or discolored teeth.
When fillings fail to do the job or when a tooth is beyond repair.
To support or cover implants and bridges.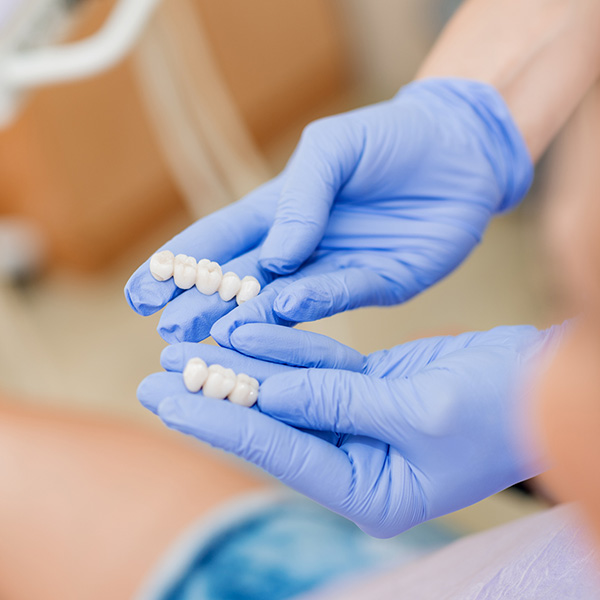 The Different Types of Crowns
Do you think you need a crown but are unsure where to start? If so, we're here to explain the different types so you and your dentist can make the best decisions for your teeth:
Porcelain and Ceramic: This is probably the most common type of crown because its color is closest to a natural tooth. They can be joined with metal for maximum strength.
Metal: If you're seeking the most durability and toughness, metal crowns are suitable for you, especially for your back teeth. Metal can be paired with porcelain and ceramic for more natural tooth color.
Resin: These crowns are an affordable option for patients who experience minor dental issues.
Stainless Steel: This type encapsulates the entire tooth and is mainly used as a temporary crown while another is developed for permanent use.
Permanent or Temporary: Whether you need a crown for a few months or many years, we have a selection to meet your needs.
We're Here to Put Your Mind at Ease
When you first hear, "you may need a crown," you may feel uncertain about what that means. We fully understand our patients' concerns and are here to address all of them. Our treatments and procedures are designed with our patients' convenience in mind. We're here to make your experience as quick and accommodating as possible. By choosing us, you're choosing more peace of mind and better results. Prepare to have your expectations exceeded by our easy process. We want to inspire your confidence and get you back to your everyday life.
Bringing Smiles to Your Family