Skip to Content
Seamless Tooth Extractions in Lakewood, CO
Green Mountain Dental Group is the most trusted community practice for tooth extraction in Lakewood, CO. Our goal is to provide safe, convenient, effective dental procedures that help patients get back on their feet quickly. Our stunning reputation is proof of our success. We strive to understand our patients completely, determining their exact dental issues and formulating a plan of action that restores their smiles. If you're seeking experienced professionals who'll champion your health and deliver the results you need, we're the right choice for you. Your oral health is our top priority.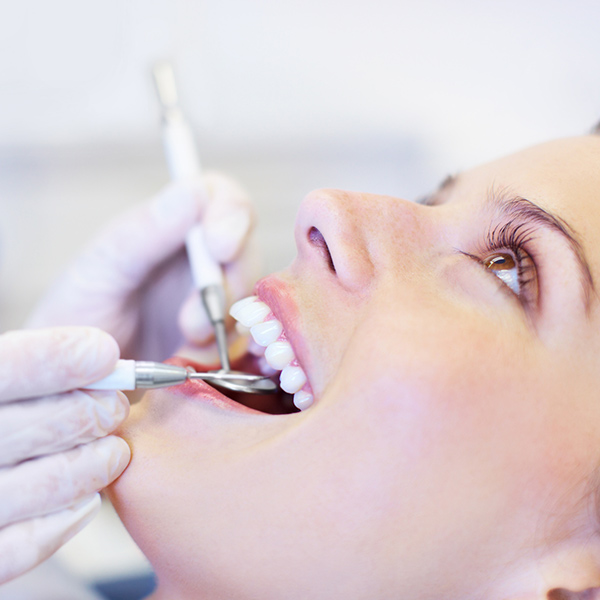 Reasons You Might Need Your Tooth Removed
Ideally, there would be no need for tooth removal. If your teeth are in good enough shape, then any pain, decay, or trauma can be eliminated through a restorative procedure that revitalizes your dental health.
Unfortunately, this isn't always the case. Sometimes, decay, infection, or a tooth injury become way too advanced. A restorative procedure will be ineffective when this happens, and the only option for relieving your pain is complete tooth removal.
The Two Types of Tooth Removal
Depending on the scope and severity of your dental health, you may need one of the following procedures performed to restore your smile. We can evaluate you and determine which is necessary. The two types of tooth removal procedures are:
Simple Removal: This procedure is usually performed due to tooth decay, tooth damage, or overcrowding. It is performed on teeth above the gum line.
Surgical Removal: This procedure is intended mainly for teeth below the gum line and relieves broken or severely decayed teeth.
The Benefits of Having Your Tooth Removed
When your dentist tells you that tooth removal is necessary, you may feel deflated or defeated, but this shouldn't be the case. Tooth removal offers a wide range of excellent benefits. If you need a tooth removed, doing so will improve your dental health and remove your pain. A typical procedure will:
Protect your other teeth from further damage or harm.
Restore your comfort and alleviate pain caused by decay.
Provides an opportunity for a prosthetic tooth free of decay or infection.
We'll Care for You Throughout Your Procedure
The patient journey can be challenging. That's why we're the best professionals for walking with you throughout your journey and ensuring that you're cared for properly. We strive to make our patients feel seen, heard, and fully acknowledged as human beings. We'll listen to your every question and concern, addressing them with our comprehensive knowledge of dentistry and sensitivity to your needs. We've spent years refining our craft, making our procedures easy and effective. Our team is here to take the fear out of going to the dentist by simplifying your experience.
Bringing Smiles to Your Family