Skip to Content
Excellent Orthodontist in Lakewood, CO
Green Mountain Dental Group is the best orthodontist in Lakewood, CO. We've built a stellar reputation as leading voices and effective dentists within our community. Whether you need braces or a procedure performed on your teeth, we're here to guide you through your experience and determine the best course of action for you. Through comprehensive evaluations and regular check-ups, we maintain the quality of your teeth and ensure they stay in the best shape possible. From repairing your teeth to improving their beauty, we're here to help you. We're the team of dental professionals that patients trust most.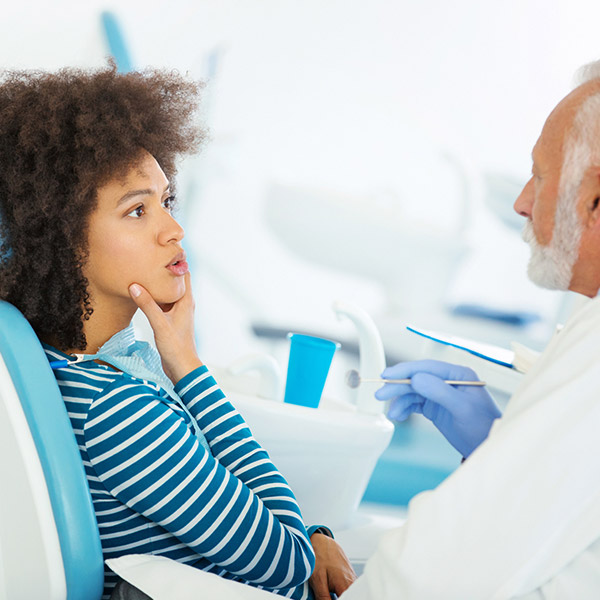 The Top Signs Your Teeth Are Misaligned
Determining if you have misaligned isn't always easy. That's why we recommend regular check-ups for proper evaluations. However, there are some telling signs that you should look out for if you suspect your teeth are off-balance. If you experience any of the following, we recommend scheduling an appointment with us so we can resolve your issue early:
A Clicking Jaw: Do you hear strange noises when you bite, chew, or move your jaw around? If so, your may have misaligned teeth.
Chips in Your Teeth: If your teeth are cracked or broken, you may be grating your teeth without even realizing it, which is a critical indicator that you have unbalanced teeth.
Chronic Headaches: The stress caused by misaligned teeth can affect your jaws, which in turn affects your head. This may lead to chronic headaches.
Pain From Chewing and Biting: If you hurt every time you eat, or if you're careful about the types of food you consume, then misalignment might be causing your teeth to become extra tender.
Difficulty Speaking: Misaligned teeth may impact the way you speak. If you're experiencing odd or uncomfortable speech patterns, we suggest scheduling a check-up.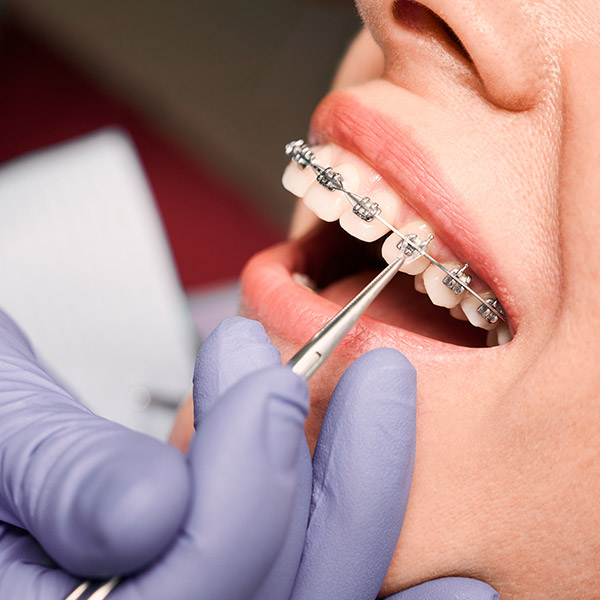 We'll Fix Your Misaligned Teeth
You may be tempted to dismiss the signs of possible misalignment, but doing so will only make matters worse. When it comes to treating your teeth, sooner is always better than later. Our professionals have the necessary skills and abilities for repairing misaligned teeth and maintaining their health. Whether you're a kid or an adult, we offer the following:
Dentistry for Children: Signs of teeth misalignment can show up as early as pre-adolescence. Ensuring your child receives proper care will help them maintain a healthy set of teeth as they grow up.
Braces: If you're experiencing concern or problems with overcrowded or unbalanced teeth, braces can improve your health and appearance.
Invisalign: Patients love Invisalign for its see-through appearance and customizable features. If you want a treatment that caters to your specific needs, Invisalign may be right for you.
We Provide Optimal Care and Dental Health
With so many developments and innovations in dentistry, patients have access to more treatments and procedures than ever. You shouldn't have to be embarrassed about needing braces. Our team is here to comfort you and provide the necessary work that your teeth need to thrive. We treat both children and adults, maintaining excellent bonds with every patient we serve. If you require braces, Invisalign, or any procedure, we're here to meet your needs and improve the quality of your smile. We're excited to bring out your fullest potential.
Bringing Smiles to Your Family